Quick start guide
1. Setup the hierarchy
After you log into HR Monitor select "Hierarchy" from the left sidebar to begin.
There you will be prompted to create the top level division of your company. Make sure the name/title is correct and press "OK" to continue.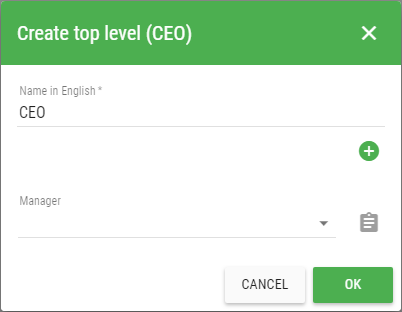 Now that you have your first division you want to create the rest of the hierarchy. We recommend trying to make the hierarchy here mirror your actual company hierarchy as closely as possible.
(If you're only interested in measuring the company as a whole, skip to section 2)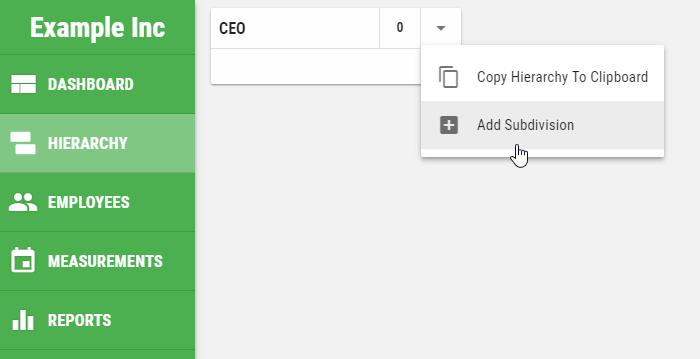 2. Import employee list
Next we need to add your employees into the system. Select "Employees" on the left sidebar and then select import.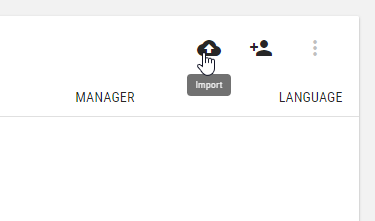 Here you can copy values from any spreadsheet into the textbox. The only mandatory fields are "Name" and "email" but if your spreadsheet includes division/manager names you can put those in as well.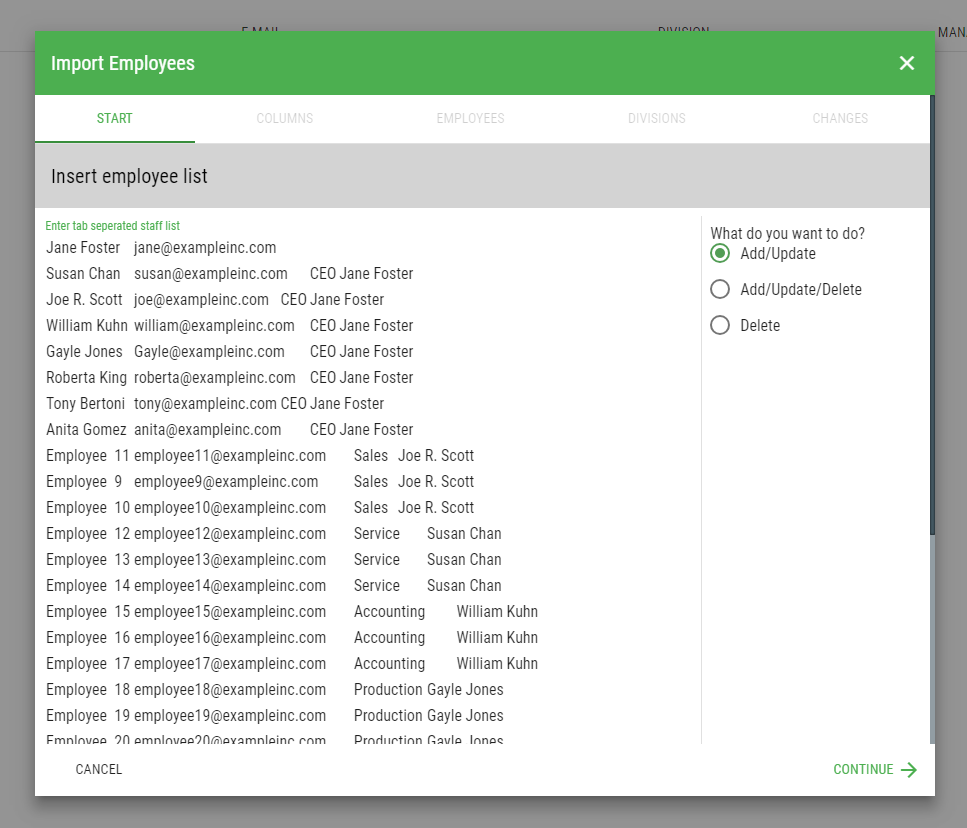 Once you have traversed through the import wizard you should end up with something like this. Make sure that everyone is set to the correct division and then move on to the next step.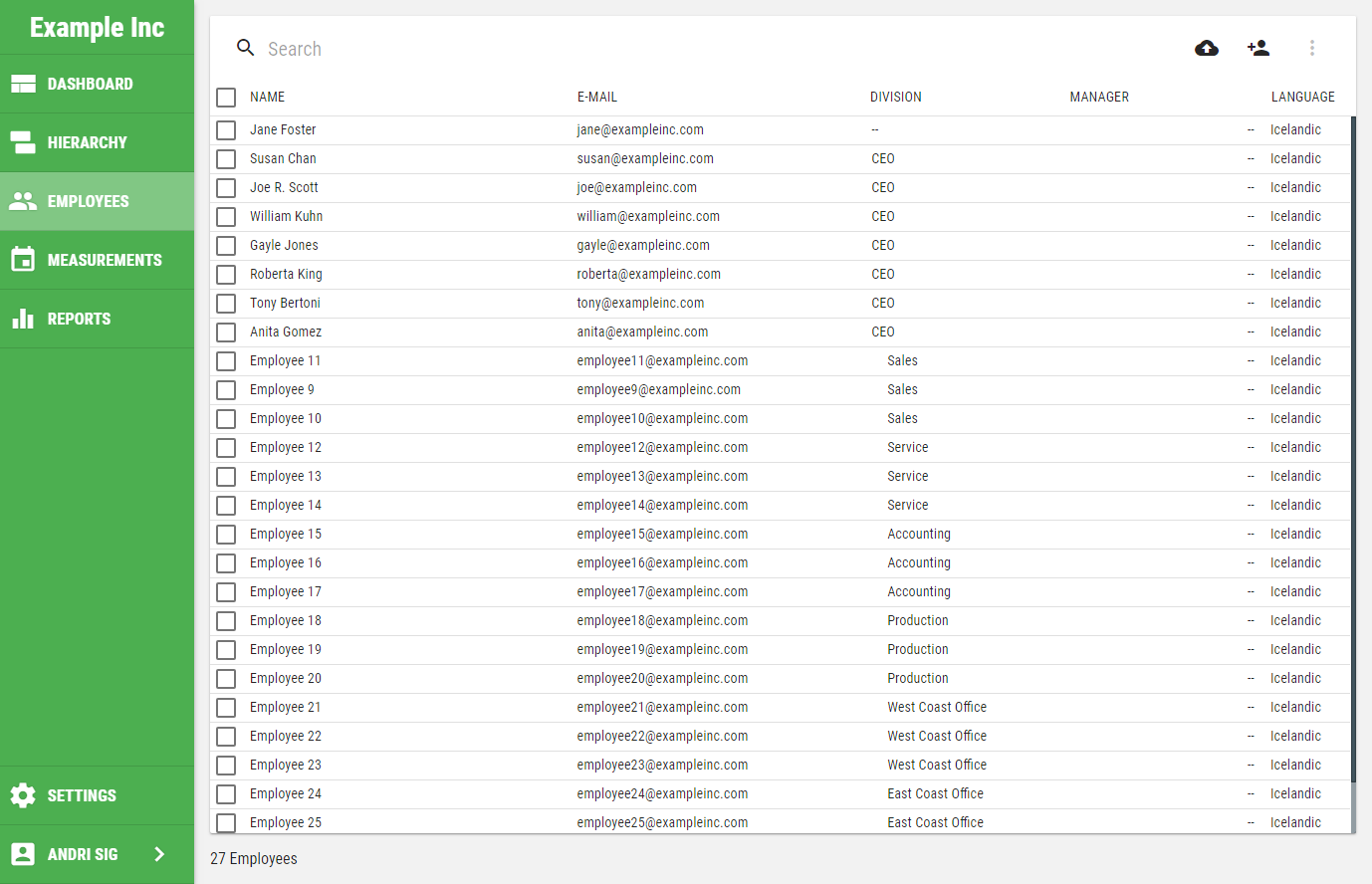 3. Assign managers
Now that the employees are in the system we want to go back to the "Hierarchy" menu to assign managers. To do that simply select each division and assign the correct manager to it from the drop-down menu.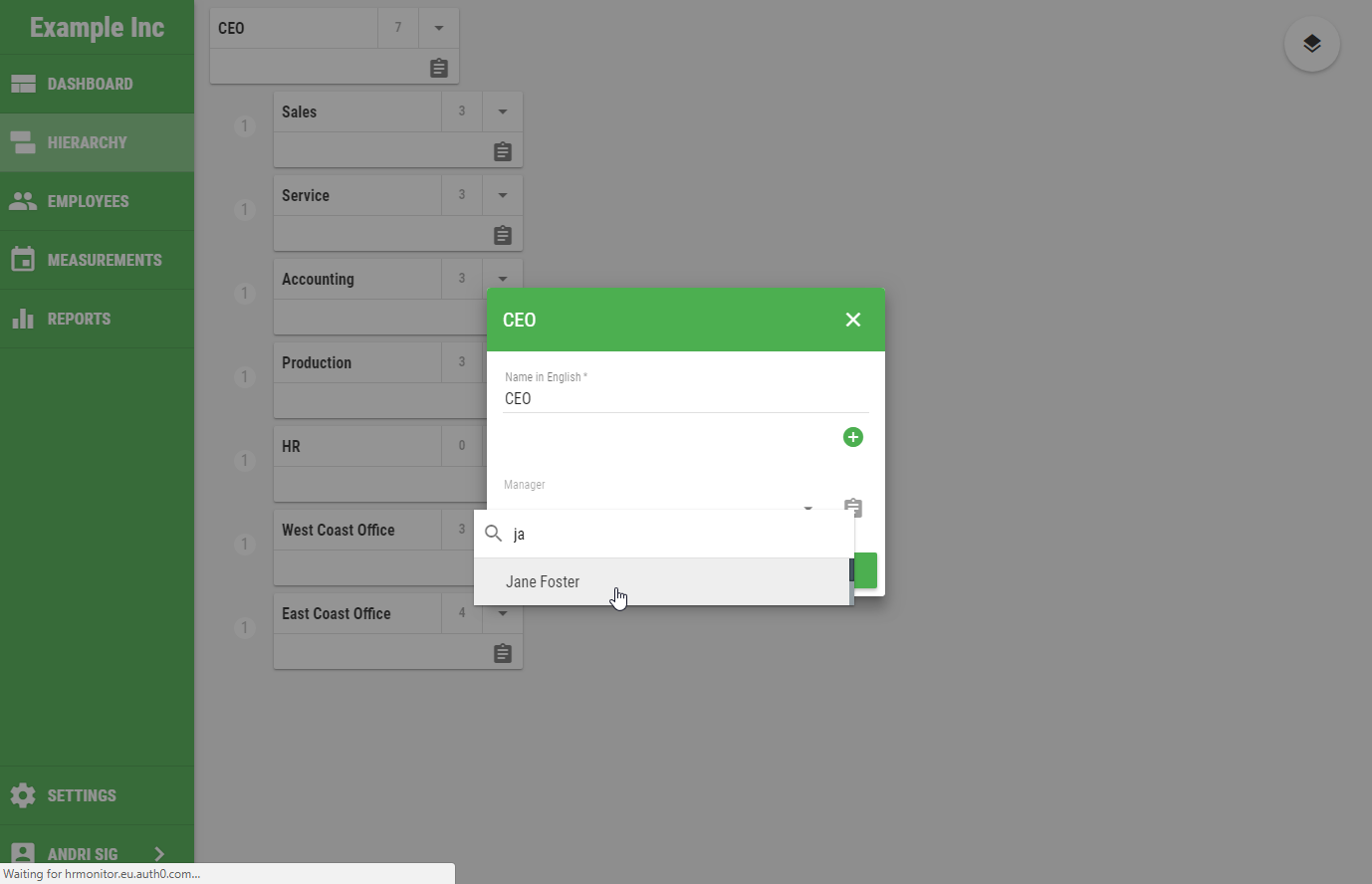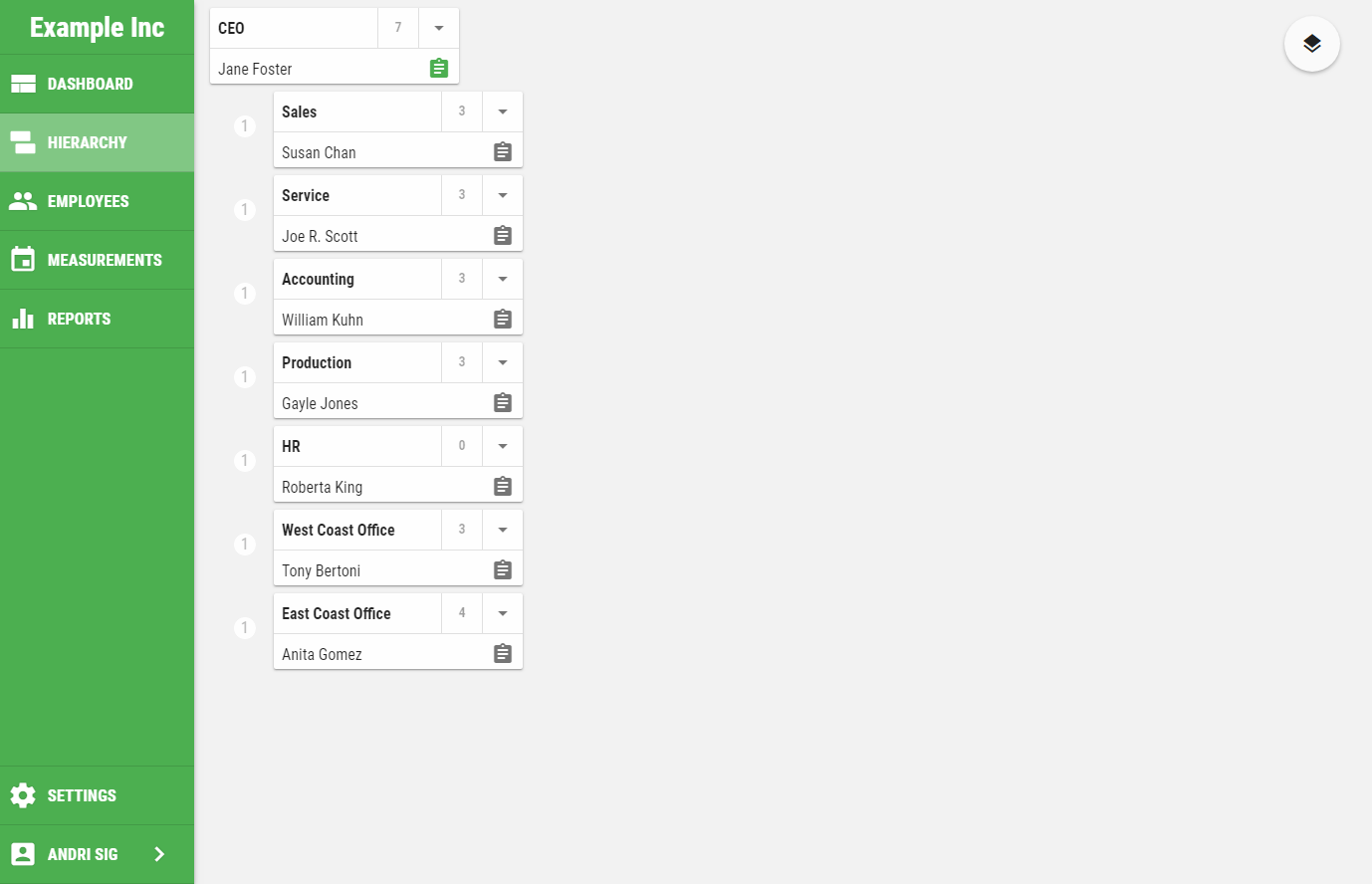 4. Setup measurement
All that's left to do now is to setup your first measurement.
Select "Measurements" in the left sidebar, traverse to the month you want to measure and create a measurement there.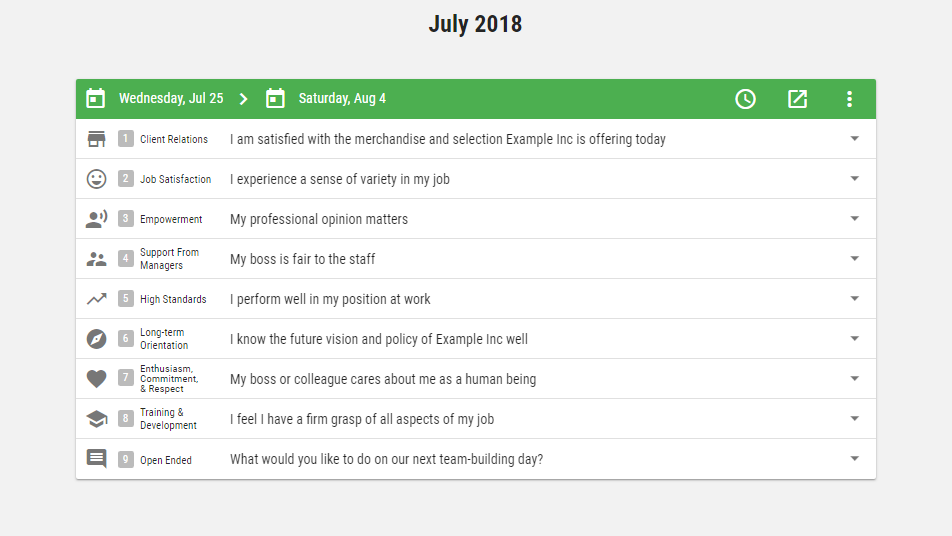 To change what question you have select for each category simply select that category and pick the question you want from the list.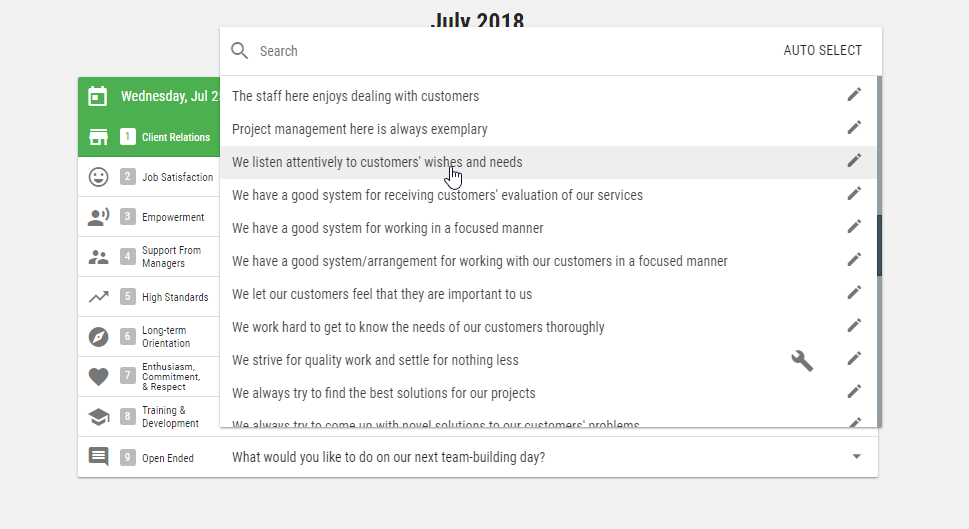 Once you have all the correct questions set up, make sure you have the correct start and end times selected.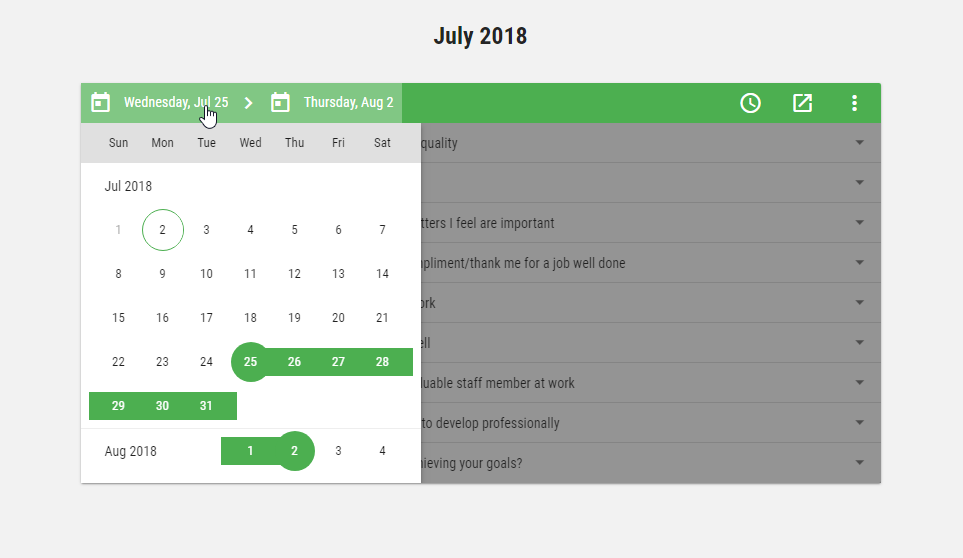 Finally you want to make sure that the measurement reminders are set to your liking. Each new measurement will always start at your default setting as they are configured on the settings page.
But you can also customize each measurement's reminders individually through the reminders menu.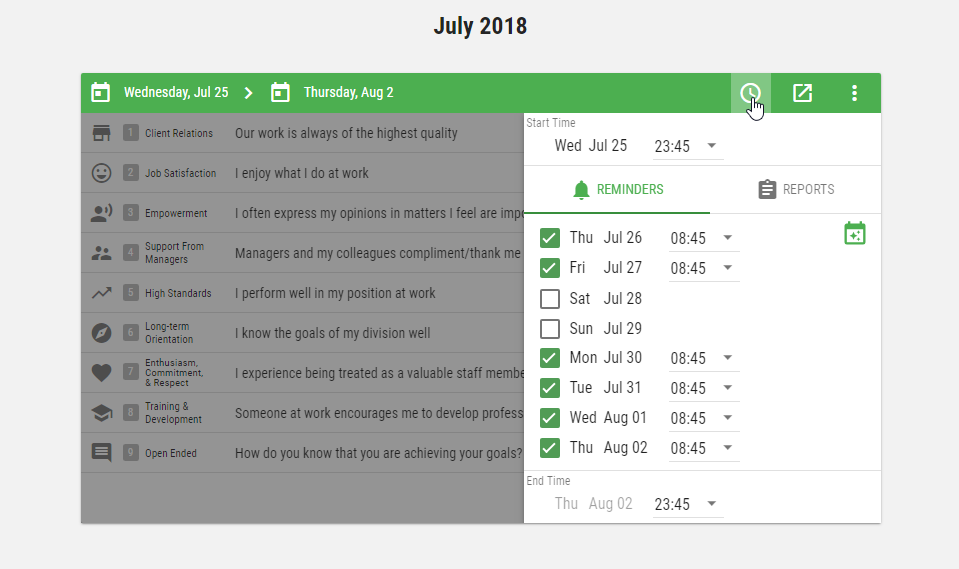 Once this is done the measurement will go out to all of your employees, without any further input, on the selected date and time. You will receive an email reminder of this 72 and 24 hours before it goes out so that you don't have to worry about accidental measurements.
5. You're all set!