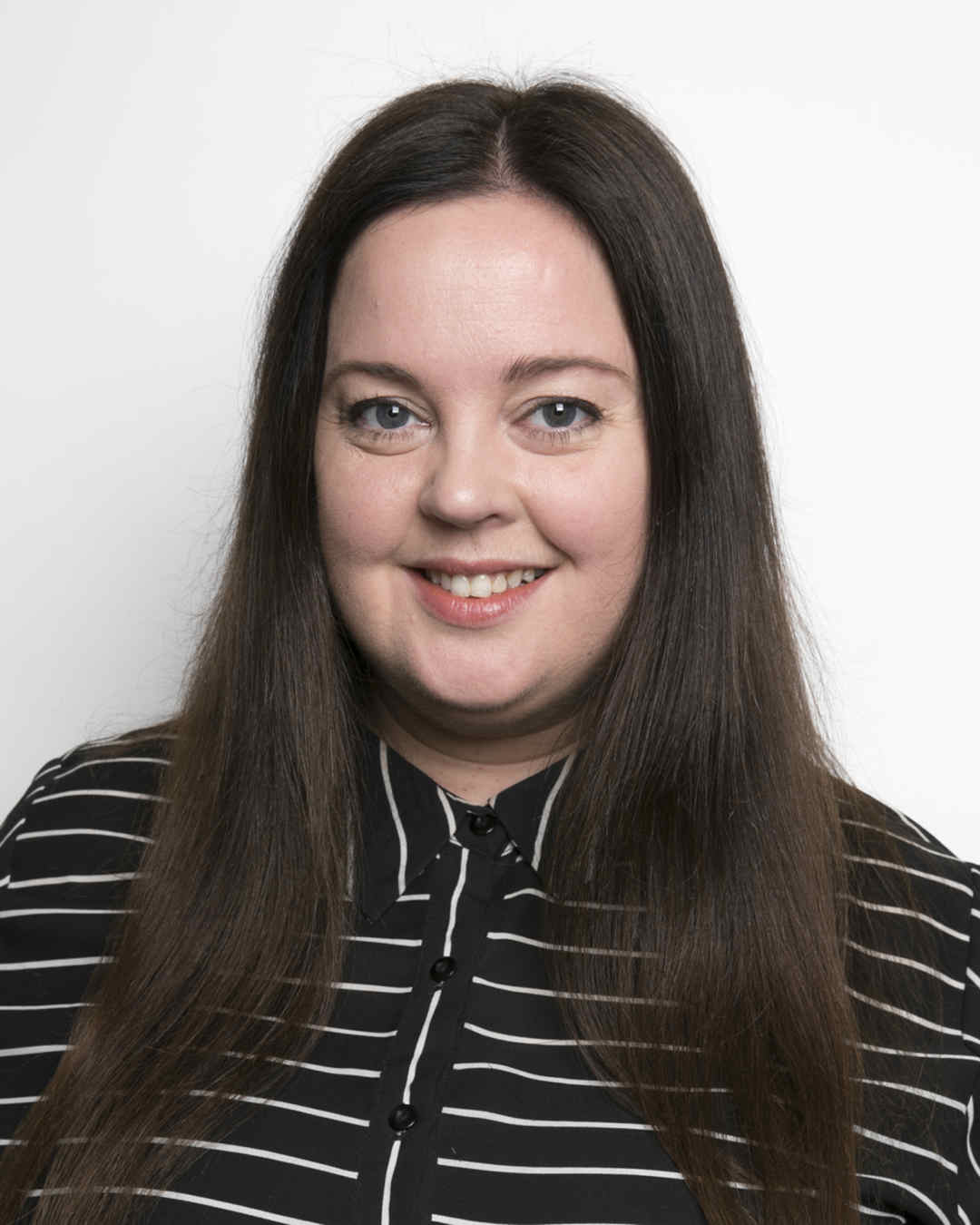 Harpa Sjöfn Lárusdóttir, office- and HR representative at 66°North, started working in 2005 at one of their stores in the capital's largest mall. She soon became the store manager, later moved on to finance and eventually obtained the position she currently holds within the company.
"66°North is a progressive company and I am proud to belong to a talented team within it. I am very grateful to the management for having faith in me and providing me with opportunities to grow in my job."
Obviously, there's a lot of hustle and bustle going on right now at 66°North since the holidays are always the busiest time of the year.
"There's plenty for us to do at our stores and we have, like before, hired staff specifically for the holiday season to deal with increased workload at our stores. We have likewise expanded our customer support team in order to service the increased number of customers who contact us.
"The 66°North Academy is a project we are very proud of. There we promote exercise, well-being, and training of our staff. We have held an incredible number of inspiring challenges this year via the Academy to promote staff health."
Health as a priority
Harpa Sjöfn says that it is important to consider people's energy during peak hours.
"In December, we have a kilometer challenge where we encourage our staff to exercise every day until Christmas day. Employees wrote down their goals and then the kilometers they ran. That was very fun and inspiring. We have an Advent calendar where one door opens each week and the staff get little presents. These days we are also preparing Christmas presents for our staff."
What is the main reason why people should focus on HR today?
"This year has been very challenging and difficult for everyone. The pandemic has led us to face new challenges. The past has shown that it is important for us to pay attention to our human resources. Like so many others, we've had to react quickly to changing circumstances and adapt to the government's recommendations at any given time. We have tried to find new ways to strengthen the team. One example is our wellness challenges, through which we have found opportunities to engage everyone regardless of location and capability since anyone can do as much as they feel like. Throughout last spring and summer, we got good participation and that gave us the feeling we were encouraging people.
"It is so important to continue monitoring the well-being of employees alongside the changing working conditions in the coming months. In all of this, it is important to do everything we can to ensure our people's well-being. Likewise, if someone isn't feeling allright, it's important to have the resources to deal with it. 66°North has for example been in a very successful collaboration with Healthcare advisees.
"We have done several new things this year to accommodate our staff. Examples include increased flexibility where we have found solutions for those who cannot work from home along with helping those who can with their workstation setup."
HR Monitor gives a good overview of the situation
Harpa Sjöfn says that monthly HR Monitor measurements give a good overview of the state of affairs at the 66°North.
"The measurements give us a good overview of the company's heartbeat, of how people feel and what they are asking for. In this way, we can respond more quickly. Managers are required to focus on this tool and use it systematically to do better. Numerous improvement projects have been launched based on suggestions from HR Monitor. During last management meeting we considered what could be improved based on the results. The solutions we came up with resulted in higher scores in the measurements that followed."
Celebrate good performance together
Can you tell us a pleasant story about HR Monitor and how it has been useful to you?
"We have seen remarkable progress since we incorporated HR Monitor into our workflow for example the changes in the managers' priorities which people appreciate. Each month, managers review the results with their team and then again at a management meeting, where they go over the things that can be improved.
"When the coronavirus struck, increased transparency became essential. We responded and we started using video meetings via Workplace which we were very pleased with it."
Harpa Sjöfn says it is important that companies are as sustainable as possible in the environment in which they operate.
"We need to find ways to do better for our people, the environment, equality, the economy, and giving back to society."
If you had one wish for the coming year and your employees, what would it be?
"My wish is that the nation gets vaccinated in the coming year and that my colleagues can celebrate their scores together. After all, the people have done so incredibly well in this demanding and difficult year."