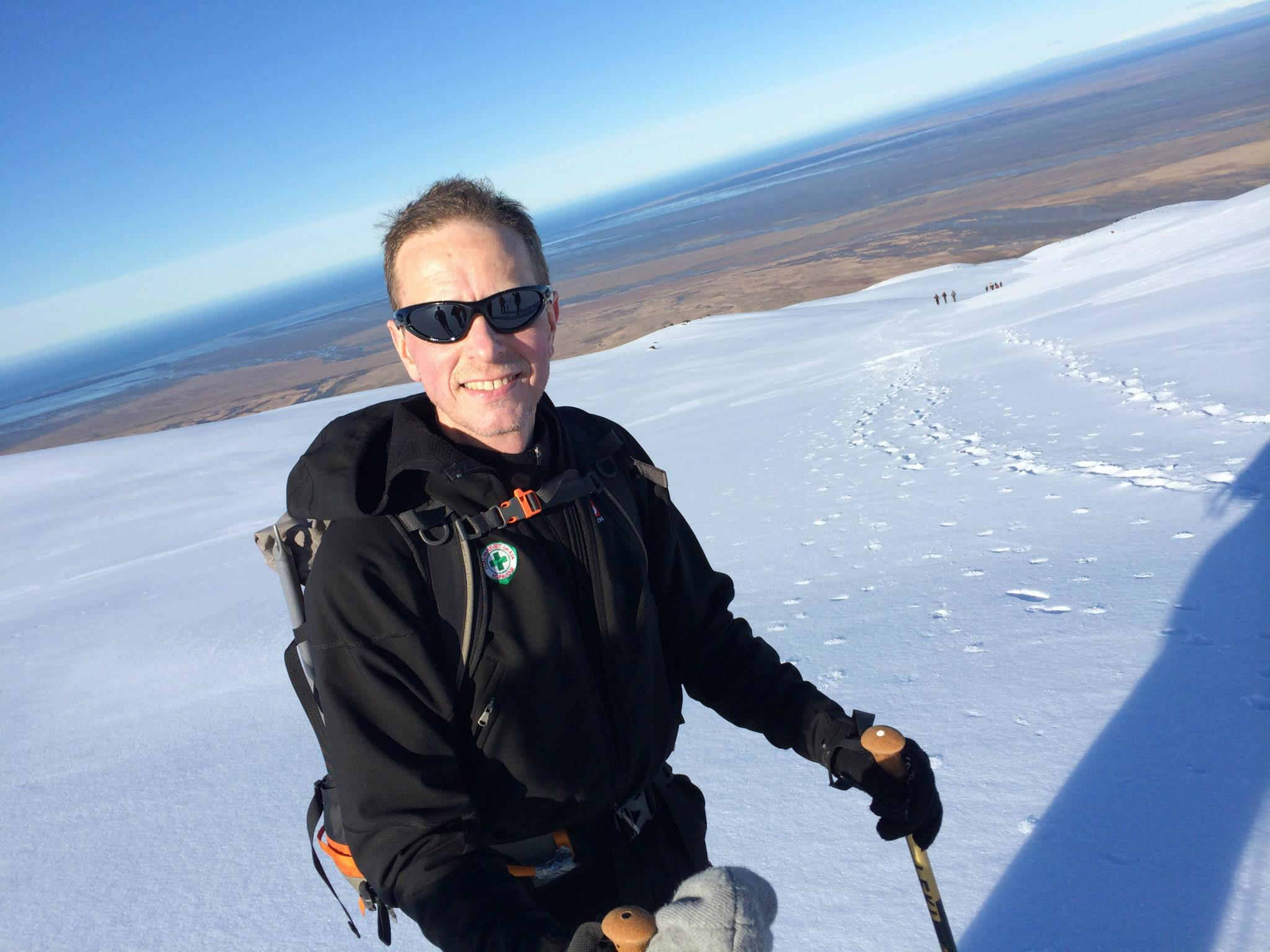 Vilmar Pétursson is educated in sociology and social work and worked in that field for several years. Thereafter, he completed a master's degree in strategy and management which included human resources management. He worked as a consultant on policy, training, and human resources at Capacent for about thirteen years. For the last eight years, Vilmar has been the human resources manager at the Directorate of Labour.
Human Resources Is the Foundation of Success
What about human resources management do you find interesting?
"The connection between human resources and policy-making is the most interesting to me, which then trickles down and impacts other aspect. The macro side of things. Making the connection between the human resources and what the workplace should do and stand for."
Vilmar considers human resources to be the determinant of whether policies are successful, and should therefore be considered together. At the Directorate of Labour, the human resources manager holds a position in the senior management. "That's not too common at all. I consider it very important that human resources are put in the same spaces as finances and things like that. That this policy and development is given the same status because human resources just are that important. For all activities of the institution, it is critical that human resources management has a seat at the table where the main decisions are made. That it has a voice there."
The Institution's Activities Influence the Human Resources
Human resource matters at the Directorate of Labour are unique in the sense that the Directorate expands and contracts correspondent to the unemployment rate. "We may differ from other institutions because when unemployment increases, our institution expands. When unemployment decreases, we grow smaller as well. To demonstrate, during Covid times our numbers have increased by almost half, over two years. We have been more reactive, that is, we have been actively hiring more people to take on all the increased tasks we were faced with during the Covid pandemic."
The Directorate's activities are extremely wide-ranging and varied, which also shapes the institution's human resources. "The institution handles the payment of benefits, from helping people with their applications, processing the benefits, paying them, monitoring benefit fraud and such. This means we are composed of lawyers, business professionals, and administrative departments. We also have a certain investigative duty, to predict and foresee developments in the labour market, and to monitor the developments of unemployment. We are composed of a full spectrum of people. We are also based all over the country, with eight offices."
People Should Feel That Their Work Matters
What does an institution like Directorate of Labour need to flourish?
"Maybe it is a little bit of a cliché, but people need to feel that what they are doing is important. For example, amid the greatest uncertainty and action in Covid, we saw the highest job satisfaction results we have ever measured! During that time, about fifty thousand people were relying on us for their livelihood, so our employees tangibly experienced how important their work was. Care must be taken to ensure that all work has purpose and significance. You must be able to find yourself and enjoy yourself in your work, it must provide opportunities to challenge yourself, and so on. Therefore, management is extremely important. I could go on and on."
Basing Action on Data
The Directorate of Labour strives to create a good working environment through various measures. "We have been looking at organizational change over the years and are currently emphasizing work across units, teamwork, project-oriented work, and such, to foster diversity in our employee's work."
Additionally, the Directorate sets certain measurable goals by using the tool HR Monitor. "We made this decision simply because it is necessary to take such check-ins regularly, and evaluate action based on those results. Just like there are ways to evaluate how we are performing based on the financial plan and budget, the same should be possible for human resources. As opposed to basing assessment on a sense or feeling, we work from and build on actual data. We conduct a benchmark survey once a year comprised of the same questions, which allows us to monitor developments. Then we have defined procedures and action plans, based on those results."
The Directorate of Labour uses HR Monitor for various purposes and with different goals in mind. "Sometimes we use the measurements very practically, to evaluate the success of something we are doing at a particular point in time, and the experience and well-being of people in that regard. Sometimes our measurements will be more training-oriented, and other times more management-oriented. For example, in the context of shortening the workweek, we included questions related to that. It is very useful to have such a platform."