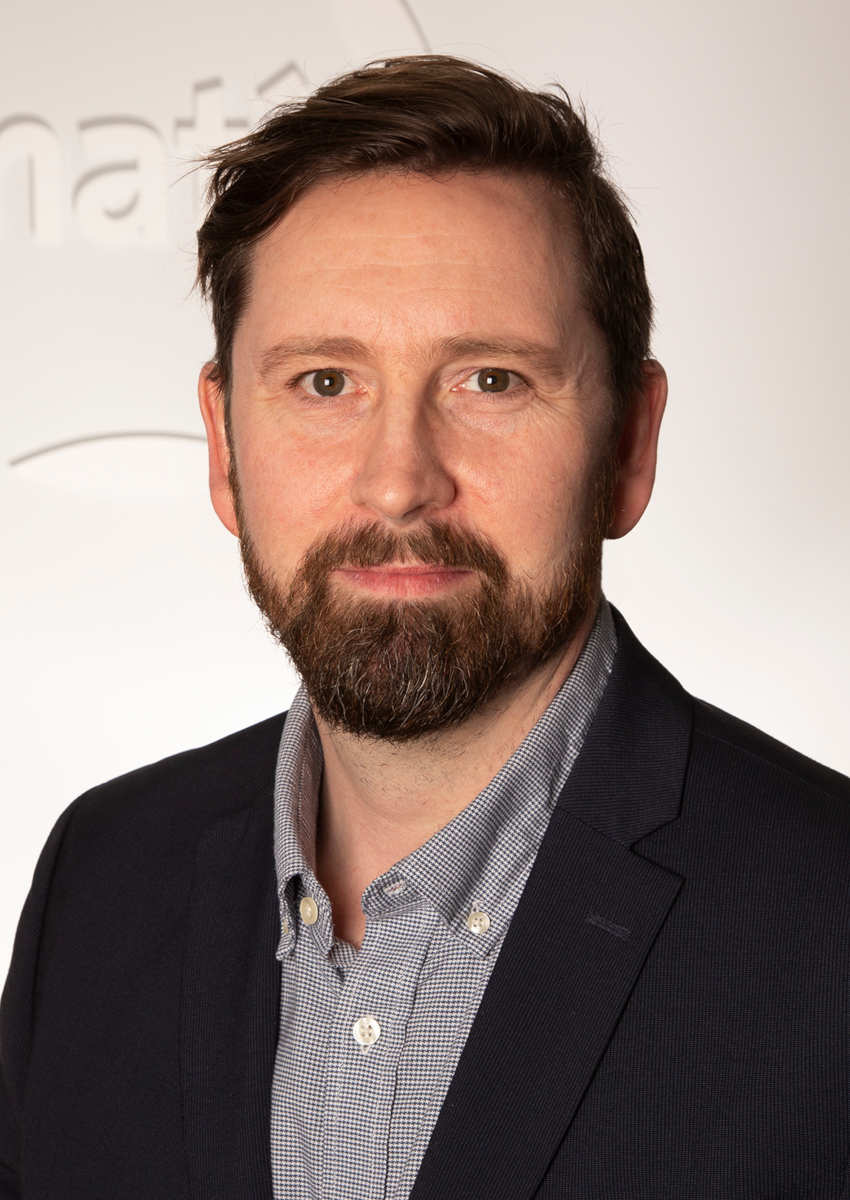 Júlíus Steinn Kristjánsson has a basic education in psychology and a secondary education in human resources management. He was the Human Resources Manager for Ölgerðin for a long time, before moving to Matís this year. You could say that he's been leading companies in human resources matters for over two decades.
"I have always been fascinated by human resources matters. There is so much you can find in matters regarding people in companies, as there is no one thing that works for everyone. People are constantly changing, and that is why what worked yesterday is not necessarily going to work today.
What's important to me is to get matters into a professional channel, which to me means that issues are given a voice and that there is value to what we are doing. Empty frills and something that looks good on the surface is not for me. The cliché that human resources are the company's most valuable resources is true, and that's what matters. Giving managers and employees professional support is also something I strive for at work."
Welcomed in a New Place
Júlíus has recently taken over as the Human Resources Manager at Matís. He says he's been welcomed to the company and that Matís has great people on its staff.
"The people here have initiative, professionalism and a lot of ambition, so I feel at home in this new place. What's on the horizon for me is to get to know Matís' operations. I am also working on drafting a remote work policy, which is something all companies are implementing or have already finshed doing. Furthermore, I'm training managers in how to manage people, especially when it comes to working from home, and the best way to manage that.
I believe it is very important to support our people right now, in particular in light of the changing times. Right now, we are faced with different challenges, and therefore, it is important to work on factors such as: Belonging to a group and creating solidarity. Making sure that employees feel good and that they feel that the company respects them and that all staff is treated fairly. Our staff needs to feel like they belong to a group and feel connected to each other in a situation like the one we're currently going through. Being isolated for long periods while working remotely is, in my opinion, one of the dangers of these new times, and that's why it's important to tend carefully to these factors.
It is also important in my opinion that people feel like their contribution matters and that they have a purpose and clear goals.
New Generation Captivating
Júlíus says that the new generation that works in companies today is interesting because they have different values. Work and personal life have become so interwoven during the day for people. That's different from what previous generations were used to.
"I'm also always curious to know what makes people tick, what drives them and makes them better employees every day." He says that HR Monitor is one of the tools he uses to check in with his staff and that it is then important to respond well to the results of the measurements.
"It is important to have discussions based on the measurements and to provide managers with support. Likewise, there is often a need to adapt work to the personal life, or vice versa, because the divide between work and personal life is diminishing."
Increased Job Satisfaction
How is your staff feeling?
"Our job satisfaction is increasing, as is independence and freedom to act. People are proud of their workplace and have an interest in their work. Initiative is good and the same can be said for loyalty. What we need to work on is supporting people who are feeling more isolated than before, as it is more challenging to establish close and good communication today. I want to work more on people belonging in the workplace, and then it would be interesting to put education and career development in the foreground, because that is something that has fallen by the wayside at many companies in this time of the coronavirus pandemic.
How do you use HR Monitor?
"I use HR Monitor's results to monitor the status of factors I think are important to examine. I also use the results to respond to what needs to be addressed and to take action if needed. I don't put the results away in a drawer. Rather I examine the situation, identify the root of the problem and respond, as continuous improvement is important. It is also important to remember to pay attention to what is done well."
Can you tell me about a few projects that have been created following results from HR Monitor?
"What I mentioned before is what I have started at Matís. In my former workplace, I increased participation by more than 100%, as managers were encouraged to publish the results and discuss them, both what was good and what needed to be improved, in order to set goals to maintain all the good and improve what could be done better. Job satisfaction was high as a result, and we received good feedback from our staff.
I have the same goals here at Matís, that employees respond and receive feedback. I don't want the results to end up in a drawer and responses or actions slept on, as we need to continually improve ourselves."
Diversity in the Job Fascinating
What Júlíus Steinn loves about his job is that there are new challenges every day.
"I get to immerse myself in Excel analyses and give a talk for a 100 people tomorrow and everything in between.  My success and satisfaction lies in seeing progress in the professionalism of managers and employees. In supporting managers and trying to see progress in the professionalism of management – which after all, is the foundation of any operation."
Have people always fascinated you?
"Yes, I was going to become a psychologist but was introduced to occupational psychology as an optional module, and after that, there was no turning back."